S1E14: Flannel Shirts Have Gone Out Of Style And Come Back In Again - 25 Years of Moser Consulting
This is a podcast episode titled, S1E14: Flannel Shirts Have Gone Out Of Style And Come Back In Again - 25 Years of Moser Consulting. The summary for this episode is: <p><span style="color: windowtext; background-color: inherit;">President and CEO of Moser Consulting, Ty Moser, joins us today to talk about our company's 25th anniversary and how Moser has evolved throughout the years as one of Indiana's powerhouses in IT consulting. We cover his origins in tech, what led him to start his own consulting company, and some of the lessons he's learned over the past 25 years.</span></p>
Angel Leon: Hello everyone and welcome to another edition of ASCII Anything, presented by Moser Consulting. I'm your host on Angel Leon, Moser's HR advisor. Today, we have a very special episode in which we will talk with the president and CEO of Moser Consulting, Ty Moser. If you didn't know, Moser Consulting recently celebrated its 25th anniversary and it has evolved throughout the years as one of the powerhouses in IT consultant in Indiana. Ty and Paula Moser founded Moser consulting in 1996, after Ty left corporate life to focus exclusively on data management. Throughout the years, it has grown from having just one employee to over 270 in two different locations in the United States. Moser continues to achieve steady growth year over year. Moser now has two Indiana offices and one in Maryland. Moser has been a best place to work in Indiana nine times and in Baltimore four times. Moser has been runner up in the Mirror Tech Awards Company Culture category and in 2021, Moser has been nominated as one of Maryland's exceptional employers. Also in 2020, Moser was named Red Hats multimillion system integrator partner of the year. In twenty-five years, Moser Consulting has grown into a successful information technology company focused on seven technology areas in government and commercial domains, servicing managed services, system and cloud, data and analytics, and application services, among others. This is an impressive list of accolades that Moser consulting has cultivated throughout the years. And I am sure they won't be the last month. Ty, it is a pleasure to talk to you today about the past, the present, and the future of Moser consulting. How are you?
Ty Moser: Hi Angel, I'm doing great. How are you?
Angel Leon: I'm doing excellent, thank you very much. So I want to start with the past because I am sure our listeners will want to know how you started your business. So what made you want to start your own business?
Ty Moser: Well, let me just walk through before we started. After graduating Purdue, I worked for a couple of large companies. I was fortunate enough to be sent to one of the manufacturing plants at my first position. So there I was exposed to a number of technologies and areas of the business. I got to work with finance, legal, manufacturing, quality assurance, so I got exposed to all of those areas. And then I also got to do systems design administration, database design and administration, I worked with process control, I got to work with encrypted communications networking. So I was exposed to multiple areas of the business and multiple technologies. When I left my first job, moved to Indianapolis and back home, and there I developed a specialty in large scale data replication and I'd had a number of contacts in the industry. When my company wanted to move to large ERP, really convert their systems to a large ERP, that's not something I wanted to do. So I started to work on the side, really at night and on the weekends, for other companies doing data replication and database work. During that time, I had worked myself up to about an additional 30 to 50 hours a week and I wanted to get some of my personal life back. So I had proven to myself that I could earn a living just with the consulting work. So after long conversations with my wife, setting up a corporate structure, decided to jump out on my own. Originally, I just wanted to be consulting for myself. My wife did all the back office things, invoicing and a lot of the paperwork, and I did everything else. And that was the first step and we went from there.
Angel Leon: That's a very interesting story, Ty, because it basically shows how, from your drive with something that you wanted to do, you just started a business and started very much from the ground up. Including your spouse in that process and making sure that you were covering all the bases, but more specifically, I really like how you describe how you wanted your life back. How you wanted to have that family life back. Which, it is important to all of us, so I really have to say that that really strikes a chord with me. Just because I think we all want that work- life balance, and obviously when we have a spouse and children at home, we want to make sure that we're always there for them when they need us. So, Ty, I understand you attended Purdue University, where I'm sure you heard the famous quote by Purdue alum, John Wooden," Failure, isn't fatal, but failure to change might be." Can you talk about how mistakes or missteps have led to changes to your business?
Ty Moser: Sure. Sometimes making mistakes is how we learn. We try to make the best decisions with the information we have available. Many times you start down the road on something and things happen to where you need to make some decisions and maybe, I call it making a course correction. But if you have a pulse on initiatives and can make minor adjustments, a lot of times you can quickly adapt and either save the amount of time you're putting into something or the amount of money you're spending, and really come out on the other side of what you had dreamed of. As far as things we've invested in, we've created software products over the years, some have worked out and some haven't. I like to give things an opportunity to succeed, and I may have waited a little too long on some things, and maybe wasted some time or some dollars towards those, but investing in people is really important. I think if we've changed anything, it's the amount of due diligence we do in order to start a project or have touchpoints where we reevaluate the opportunity and the costs that are associated with that. So we do that a little quicker now, but for me, I try to make decisions not just on the numbers, but how it affects people and really investing in people and listening. So we get the most out of some of the ideas that people have and we've turned out some really great products doing it.
Angel Leon: Well, I think you've mentioned a couple of things that I would say would be very valuable to anybody that's listening to this episode. And that is the value of learning from your mistakes. I think anybody can take that line and apply it to just about anything, but the fact that you have the frame of mind to actually take a mistake and learn from it. And then basically try and move forward, like you said, doing some course correcting and making sure that you don't make that same mistake twice. That is something that is very valuable. And you also mentioned our employees and how much you value them and how much you invest in them because you believe in their potential. And I want to go a little bit about that because I know Moser believes its employees are its greatest assets. Our hiring is a key part in all of that and how much would- be employees would fit within our company culture. How important is your selection of employees and your hiring process to the company's success?
Ty Moser: Well, it's key. We've made some great hiring decisions and we've made some not so great hiring decisions over the years. Up until six or eight years ago, I interviewed every single person before they started here. We got too large and our hiring velocity was too great for me to do that all the time. So when I interviewed personally, I made sure that, obviously, they have to fit technically. They're technically sound and have expertise. They fit our culture where we work hard, but we also value a work- life balance, and above all that they are problem solvers. The IT, the technology industry, changes pretty rapidly and the ability to solve problems and adapt and learn new things is really key. I look for people that put the customer first and be consultative, in that being able to provide thought leadership and helping the customer achieve their goals and what they want to achieve.
Angel Leon: That is a very important part of bringing people over to our culture is, as you mentioned, the tech skills are going to be there. We just have to make sure that they fit our culture, that they fit within the established Moser culture that you and Paula and some of the other directors and vice- presidents of the company have established over the years. And Ty, while hiring is important, retention is key as well in an organization because this means that we as an organization have a great culture. One that defines how we do business. What can you tell us about the culture within Moser and how important it is that we not only hire great talent, but that we make sure that our talent remains with us.
Ty Moser: Sure. We don't hire for the short- term project. When we make a hire it's for a long- term investment, because over the life of the employee, that they're here, we're going to invest in training. And it's really difficult to invest in someone and then have them leave. So we've created a culture where learning is important, where the work- life balance is important. We've created a benefit package that's pretty robust and one of the things we do every year is a survey that qualifies us for the Best Places to Work. And we've made that list for eight straight years. We take that feedback to heart. There are not only the numerical values of all the questions, those results, but also the comments. So I've encouraged people to, if you've got a criticism, to be constructive. Help us to foster those ideas on where we have deficiencies or gaps and help us come up with ideas. And, well, if they fit our culture and we're able to do them, most likely we will. Many of our best ideas have come from those surveys, the results of those surveys. Our wellness bucks program, our PTO policy, and the flex time policies have come directly from the recommendations from Best Places to Work surveys. So listening to your employees is important. We're not able to do everything that is suggested, but if you can talk through either why that suggestion doesn't fit or we aren't able to do that, there might be something else we can do that comes close. Or a recommendation or a suggestion is very easy to implement and it's for the benefit of the employees and us. So we really try to take all those things into consideration and we've created a culture that's born out of the employees that make up the culture.
Angel Leon: Absolutely. And I think that one of the things that you mentioned that is key for anybody listening out there who's in a similar role as yours is that you're listening. You're listening to your employees. You're not just taking those numbers and that feedback that comes with those numbers and just putting it in a drawer somewhere, but you're listening and you're taking action. You're providing action items after you get those reports, those surveys, and that's key. Because not a lot of people out there put a plan into place when they hear something might be going the wrong way. So that's key in making sure that you retain your employees, because if you don't listen to your employees... And I don't know what you're doing, to be honest, but we at Moser, I know that we are definitely doing that. We are listening to our folks every year with those surveys. So switching gears a little bit to current events, I wanted to know how has the pandemic affected your business and your approach to employee wellness throughout?
Ty Moser: Well, initially, the move to remote was pretty immediate. We're in IT so we're used to being online at all times of the day or night. So for our technical folks, that was a pretty easy transition. Maybe a little longer for the administrative staff that was in the office every day. But the challenge there was all the time at home. So during the first few weeks of transitioning to 100% work from home, we took feedback from our employees. One glaring item was the quality of the home office, so we modified one of our reimbursement programs to include things that an employee could purchase to make their home office a little more livable and productive. Another thing that happened is many of the schools went remote as well, so now parents were required to help their student with Zoom calls and getting on lesson plans. And that was a significant amount of work for our employees that have young kids at home. And so, we were planning on implementing our flex PTO program at the end of the year anyways, that was one of the suggestions in the Best Places to Work survey, to have more flexible PTO time. So we moved that benefit up to July, so we started that in July, where we basically have an unlimited PTO program now that's very flexible. And it allows for our employees to use hours during the day for other things that are needed in the home. Another thing we did, we also improved our charitable efforts. We normally would cater in lunches three times a week for all our employees, so we weren't spending money on that with everyone working at home, so we partnered with a local company here, Turf Catering, and we provided meals for hospitals, first responders, and frontline workers. And then we also did that in Baltimore. We've got a couple of catering companies that we work with there, and we partnered with them to do the same thing. The letters and thank you's we got back was tremendous. One of the hospitals we donated meals to, one of the nurses, wrote us a very nice letter that thanked us for the meal that was provided. Turf Catering does a fantastic job with food and that's why we use them almost exclusively for our catering. And she said that it was nice to get a well- balanced, thoughtful, gourmet meal instead of fast food. So that made us feel good. Obviously we have hundreds of letters similar to that, thanking us for doing that. But we just wanted to make it as easy as possible for anyone we could affect to get through the pandemic.
Angel Leon: Well being flexible during times like these, that's very key. And I know that as a company, Moser has definitely stepped up to the plate on that. I'm also very proud to say that I've really enjoyed just watching how we've been able to provide those males to those different places. Whether that's hospitals or police departments, fire departments, healthcare workers. Just because it just makes me very proud to work for a company that cares for our, not just our community, but basically our whole state and the state of Maryland as well, because we're providing that services to our friends out in Baltimore as well. So Ty, as you take into consideration the current events with the pandemic, how do you see Moser continuing to evolve in the future?
Ty Moser: Well, hopefully we're in a time where the pandemic is started to fade, vaccines are available, I just got my shot last Tuesday. So I'm looking forward to my second round of that in a couple of weeks. There are a lot of changes we put in place. As we started to open the offices, there are some things that we'll want to roll back as numbers go down and the safety is improved, people's wellness has improved, and people's safety and risk of getting infected is improved. But we'll measure things we've changed, and some of those things we'll probably keep, most notably the flexibility on working from home or from the office. There are a number of people that still want to come to the office every day, there's a significant number of people that want to work from home, either part- time some of the week or most of the week. And then there's a few people that don't mind working from home full time. I think those numbers are a little smaller than what we anticipated, but still there's the need, so we'll keep that in place. There's also the opportunity for us as a company to hire people that are outside of our geography and be just as productive as people here. So we'll take a strong look at that, a hard look at that, and make sure that we keep the things that have changed for the better. And we'll roll back the things that didn't work out so well and then go back to a new normal.
Angel Leon: Right, taking a look at the things that have worked and those that haven't worked, and just keeping those that are positive for everybody's flexibility, that's key Ty, I agree with you. So Ty, I like to end this on a question for all those entrepreneurs out there. Do you have any advice for them on how to start a business?
Ty Moser: Absolutely. When I started my company, it was born out of flexibility. I like to do a lot of different things, so I got to experiment and I got to work on a number of different technologies. Back then, it was before Y2K, which was all the talk there, so I got to do app dev, I got to do a lot of database work, and I could really pick the projects I wanted to work on. But I'd say love what you're going to do. A lot of the business stuff, if you're not used to that, and for me it's mostly technical, but the business stuff is a distraction. So if you can leverage some professional advice where needed, things like taxes and employment laws and contracting, and all the things you really have to have over time really solid... Obviously taxes and employment laws up at the top of the list, but have professional advice where you can. Accountants, attorneys, have a good relationship with your bank. If you can find an advisor that does the same type of business, someone that's willing to take you under their wing and help with decisions and advice, that benefited me tremendously. I had someone who had started a consulting company and sold it. And he was a mentor now for other people that were in consulting. So I was fortunate enough to have him as an advisor over the years and things have worked out really well. But I'd say, yeah, professional advice, love what you do, and be prepared to work a lot of hours. It's not easy to start. Once you get large enough where you can hire people to do some of the things that they're experts in and you don't particularly like doing, that's a wonderful thing. And then you keep it going.
Angel Leon: Absolutely. So get an advisor, get somebody to coach you, have a good relationship with your bank, get an attorney and get a good tax advice. Those are very good key elements. Thank you very much, Ty, for our conversation today. We really appreciate it.
Ty Moser: Thanks Angel.
Angel Leon: Thank you for listening in to this week's edition of ASCII Anything, presented by Moser Consulting. We hope you enjoyed this conversation about Moser Consulting's 25 years and how its CEO has helped evolve the company. We'd love if you would join us next week when we continue to dive deeper with our resident experts and what they're currently working on. In the meantime, please remember to give us a rating and subscribe to our feed wherever you get your podcasts. Until then, so long everybody.
DESCRIPTION
President and CEO of Moser Consulting, Ty Moser, joins us today to talk about our company's 25th anniversary and how Moser has evolved throughout the years as one of Indiana's powerhouses in IT consulting. We cover his origins in tech, what led him to start his own consulting company, and some of the lessons he's learned over the past 25 years.
Today's Host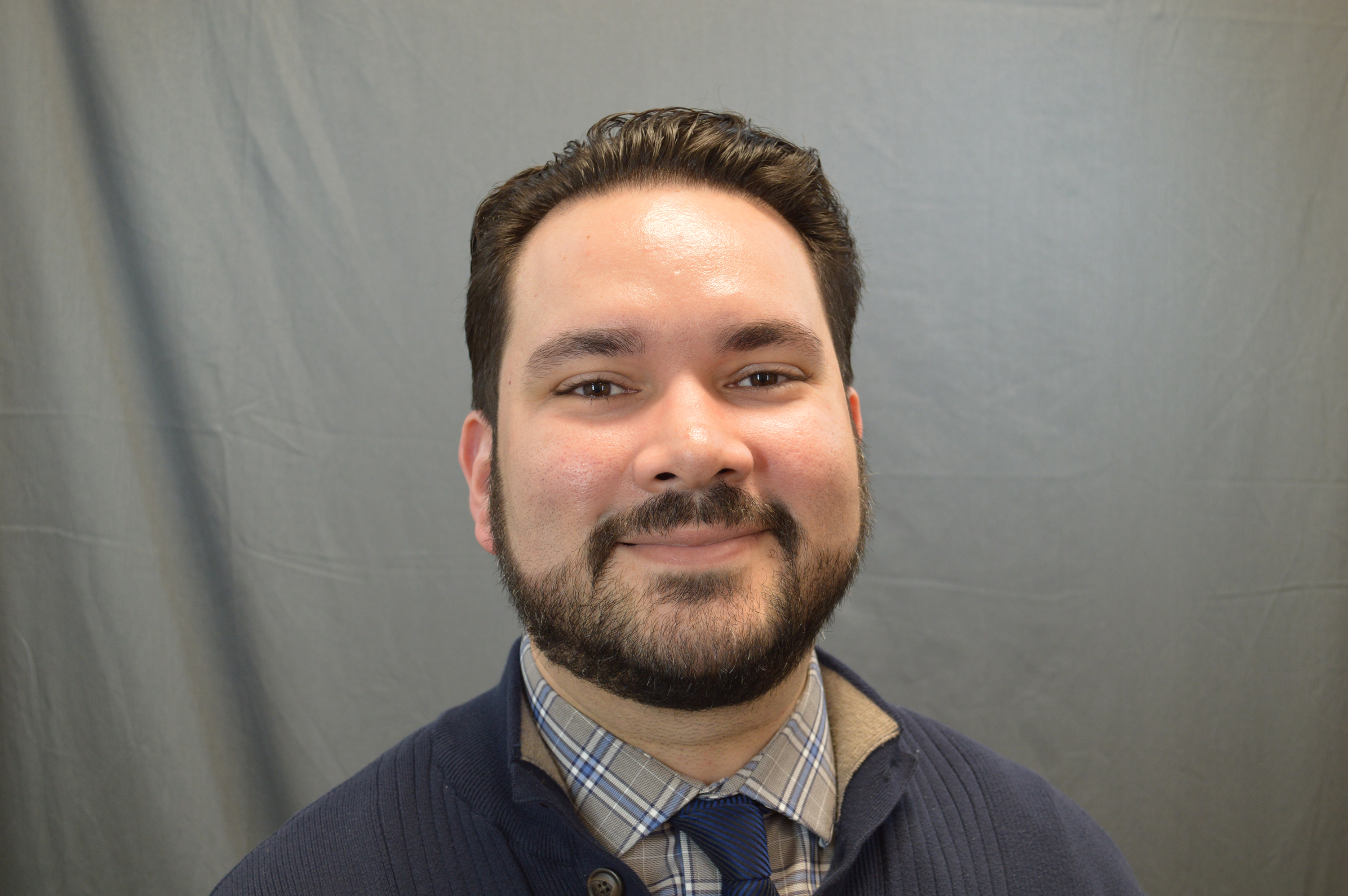 ---
Today's Guests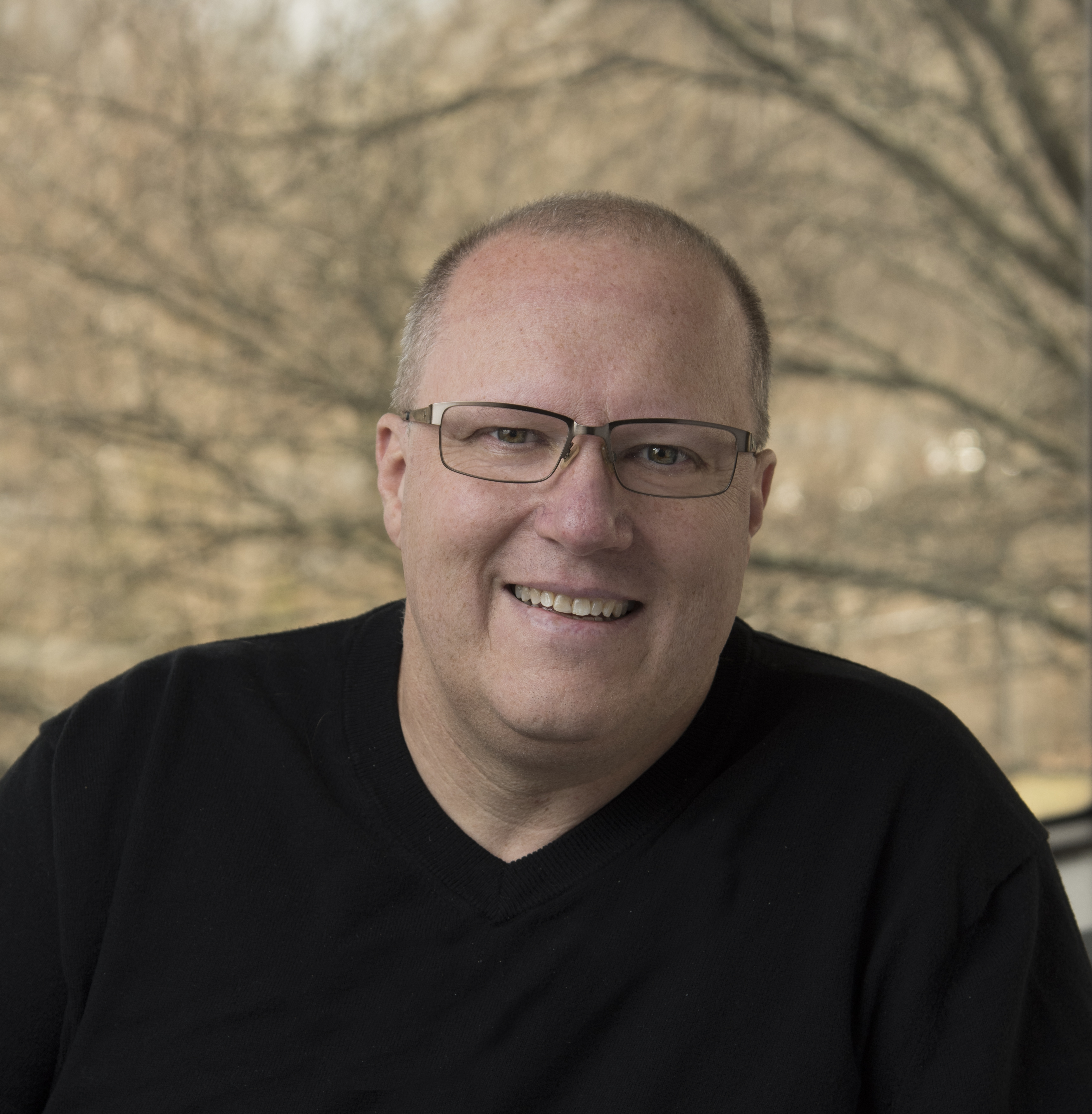 Ty Moser
|
President and CEO - Moser Consulting
After graduating from a small, northern Indiana school, Ty Moser went to Purdue University to major in Computer Technology. After graduation, he moved to Midland, Michigan, to work for Dow Corning. Later Ty and his wife moved to Indiana where he worked for Boerhinger-Mannheim as a senior data engineer. Ty founded Moser Consulting in 1996 after leaving corporate life. As the business has grown, Ty has kept the company ideals the same: work hard, serve happily, and give back generously. Today, Ty spends his time developing client relationships, mentoring leadership in the organization, and focusing on the company's mission and long-term growth.